Kyle Lichlyter, Design Professional
Kyle works with customers in the Austin/Hill Country area. His past experience includes operating a national home improvement and remodeling business which helps him to continuously exceed his customers' expectations.
Kyle's vast remodeling background has taught him that every job, no matter how big or small, is a custom job, and requires the same attention to detail. He loves meeting and interacting with new customers and has an innate understanding of the entirety of the customer experience, making him an invaluable River City Flooring team and family member.
Kyle is also at the helm of River City Flooring's first Austin showroom, located inside the HEB Plus at 11521 North FM 620 in Austin.
Kyle and his wife, Ginger, have a blended family which includes 7 girls and she intends to write a book called "The 7 Beautiful Steps to Insanity." In his scarce free time, Kyle enjoys water sports and golf.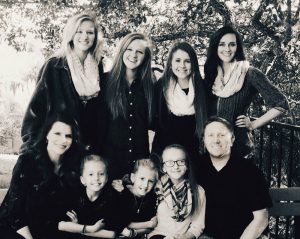 River City Flooring Team: