Matt, co-owner of River City Flooring in San Antonio,  has always had an entrepreneurial spirit, starting his first business at just 14 years old buying and selling cars. His focus shifted to real estate and design after an apprenticeship with a successful real estate investor.
Matt has since bought and sold more than 50 houses, and it was during this process he learned that replacing obsolete flooring with timeless wood floors not only transformed the beauty of any home, but also offered a great return on investment.
As owner, Matt is completely hands-on throughout the entire flooring process, from selection through installation. His vision of having a wood flooring company that offers the absolute best products, prices and customer service has been realized, thanks to his customers and their renovated homes — who continue to be his best business ambassadors.
Most importantly, Matt is a family man, married to his wife, Dana since 2004. They have three rambunctious boys and a beautiful and sweet special needs daughter who occupy much of their time and all of their hearts.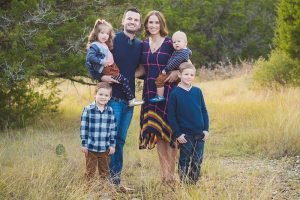 River City Flooring Team: