Since our company's inception we have prided ourselves on providing premium grade, high quality engineered hardwood flooring.  We have had many opportunities to import and stock traditional laminate flooring – but after much discussion have decided against it.  Simply put, we don't believe in it.  Traditional laminate flooring is a picture of wood on thin plastic with a pressed sawdust core.  With this poor build quality, it is highly susceptible to humidity and moisture that may cause warping and irreparable damage.
Well-made luxury vinyl plank (LVP) flooring fills a void that cheap laminates have not. Exceptionally durable and easy to clean, resilient vinyl flooring is a great choice for high-traffic areas. But this is no ordinary vinyl flooring—we have it produced specifically for us to very high standards. It is wider, longer, and thicker than standard LVP. The wear layer is thicker and more durable too. The texture on our vinyl plank flooring is unique in that it utilizes a state-of-the-art manufacturing process called embossed-in-register (EIR). This means that the embossed texture aligns with the image of the wood, giving it a realistic wood look. It's just one of the many advantages that come with our flooring.
30-Year Warranty!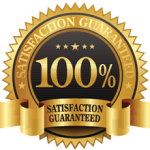 Request A Free Estimate
$5.99/sf
$4.29/sf
100% WATERPROOF
For a beautiful, high-performing floor.
EIR TEXTURE (EMBOSSED-IN-REGISTER)
EIR is a manufacturing process that magnifies the texture, depth and realistic look of the flooring by aligning the embossed texture with the printed wood image. In typical LVP flooring, the texture is generic and doesn't align with the image. With registered embossing, it's looks like real wood.
ENHANCED DURABILITY & DENT RESISTANCE
Planks will perform under foot traffic and rolling traffic, remaining resistant to indentations from high heels or rolling castors.
MINIMIZED TELEGRAPHING
Planks minimize the appearance of subfloor imperfections.
MINIMAL SUBFLOOR PREP
Planks are designed to mitigate issues with subfloors that need a lot of prep work.
IMPROVED DIMENSIONAL STABILITY
For areas with intensified temperature from sunlight, there will be reduced expansion and contraction.
ATTACHED PAD FOR SOUND REDUCTION
PRODUCT SPECIFICATIONS:
Material: Stone Polymer Core (SPC) Waterproof Luxury Vinyl Plank Flooring
Size: 9″ x 60″
Thickness: 6.5mm
Wear Layer: 20 mil
Texture: Embossed-In-Register (EIR)
Finish: UV-cured urethane
Edge Description: Micro Bevel
SF per Carton: 22.09
SF per Pallet: 971.96
Installation: Float, Unilin click four sides
Installation Grade: Above, On, Below
Attached Pad: 1.5mm EVA foam
Residential Wear Warranty: 30 Year
Light Commercial Warranty: 7 Year