Hardwood Flooring In Your Home
Hover over a room and click for hardwood flooring inspiration for your home.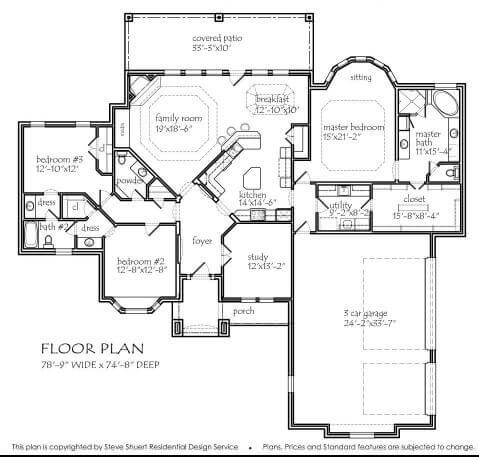 Kitchen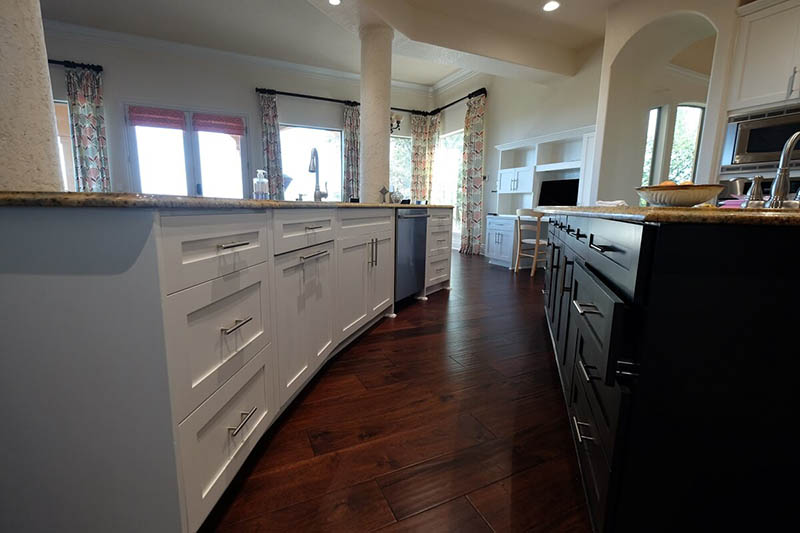 No matter your style, we have hardwood flooring that will set the stage for your culinary creations.
Primary Bedroom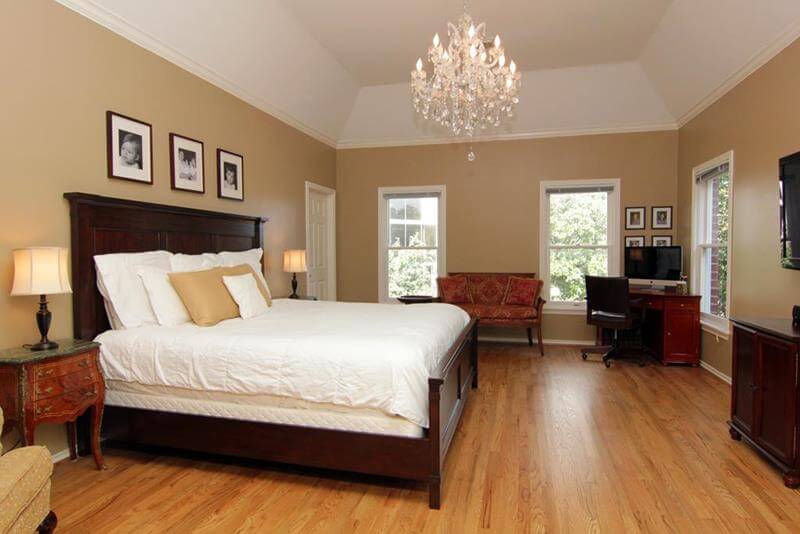 Hardwood flooring is gaining popularity in the bedroom, especially for its anti-allergy properties.
Foyer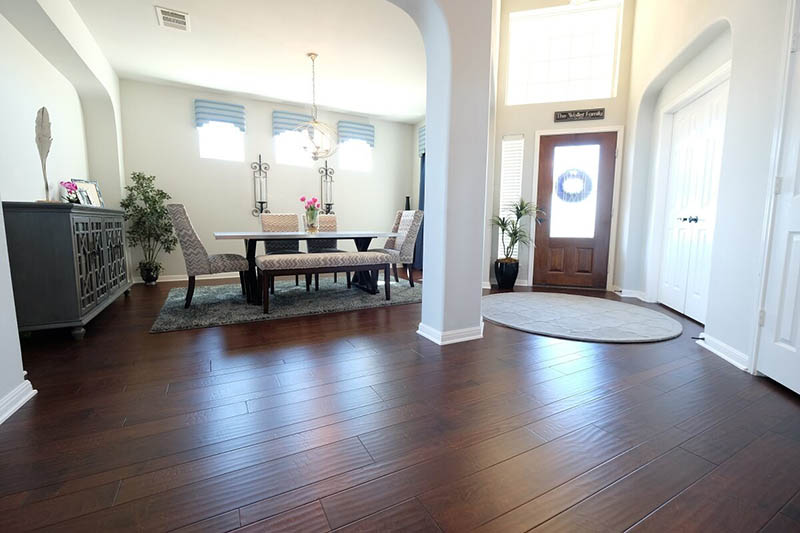 Hardwood flooring is excellent for entryways because it's easy to clean, can handle the traffic, and let's not forget, it looks beautiful!
Family Room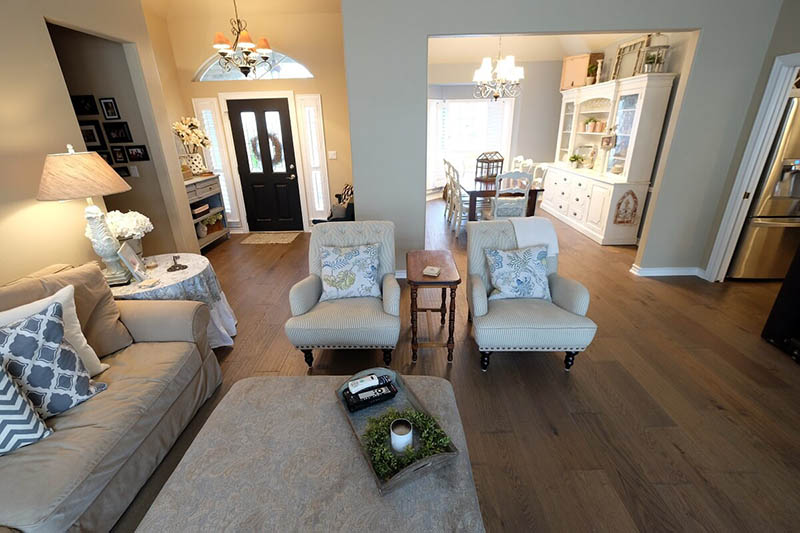 Our hardwood flooring works well in the family room, especially with open concept layouts that are popular in home design.
Bathroom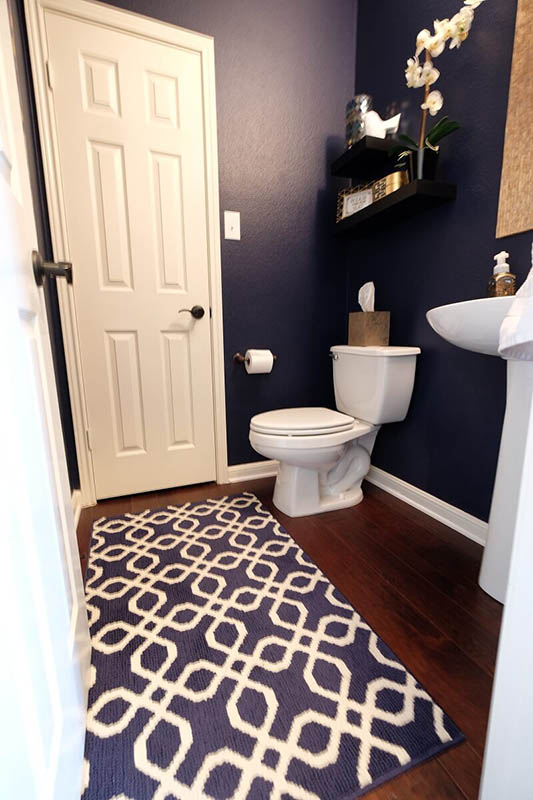 Yes, even in your bathrooms! RCF Hardwoods engineered hardwood flooring can stand the test of time, even in your powder room, so long as you take care of it.
Breakfast Nook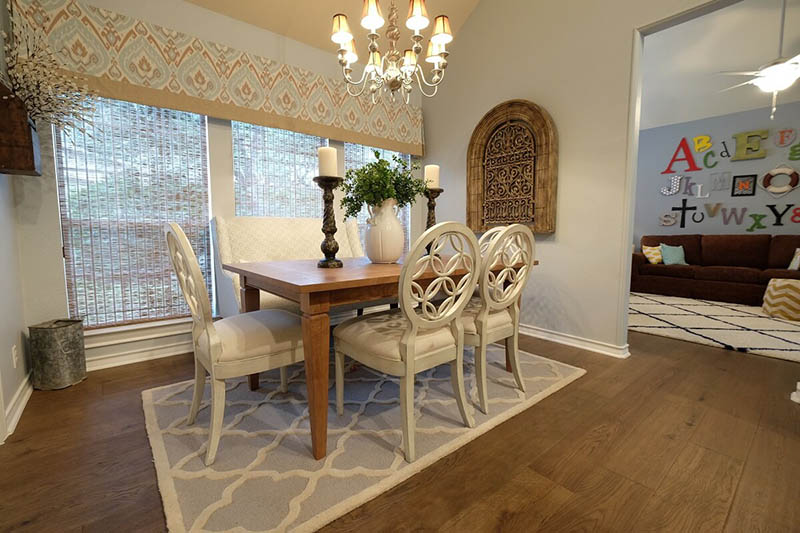 Hardwood flooring is great for dining rooms and eat-in kitchens.
Study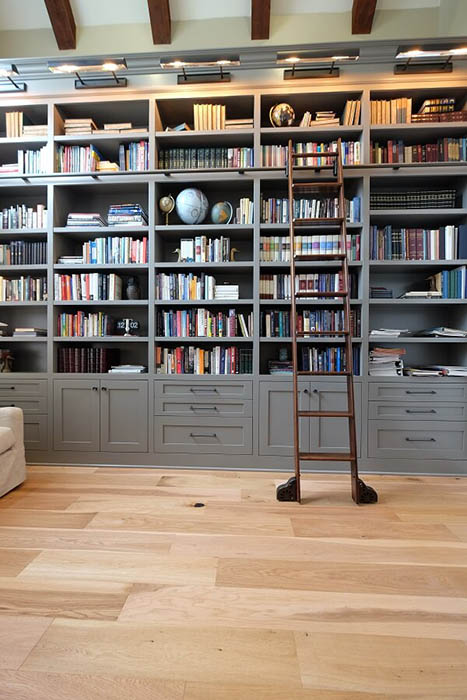 Hardwood flooring is a cozy and easy-to-clean option for your library or office.
Office/Guest Bedroom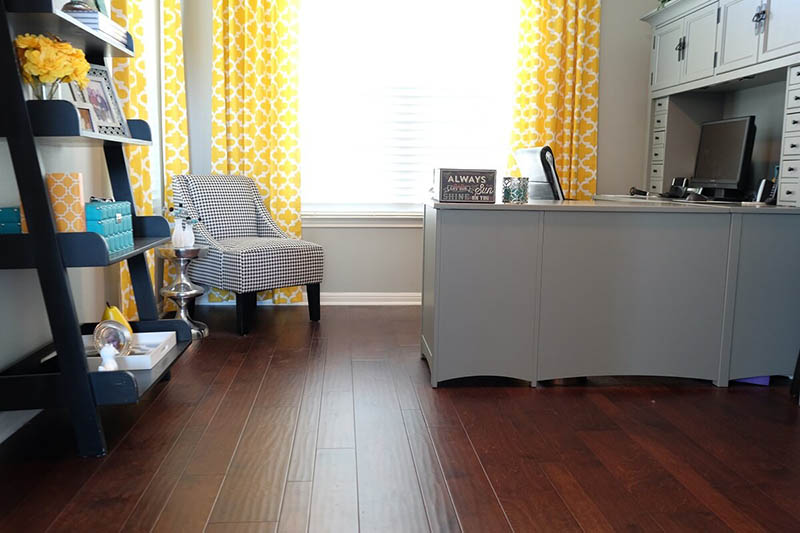 Your office/guest bedroom is a breeze to clean with hardwood flooring from RCF Hardwoods. Cozy and durable, you won't worry about spills or scratches either.
Kids Rooms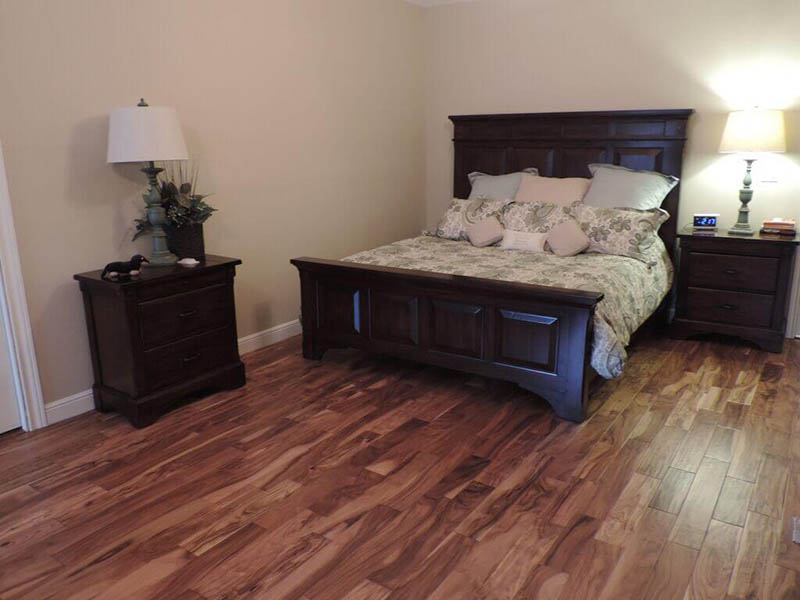 RCF's hardwoods work well in family bedrooms, especially as kids grow out of furniture and styles over the years. Your flooring will always be in style, hypoallergenic, and durable for moving furniture and handling stains.